Instructions on How to Install Mozilla Firefox IE Tab Add-ons
Wynlife Member Center currently supports Internet Explorer (6.0 and above) only.
If you are using Mozilla Firefox with Windows operating system,
you may install IE Tab add-ons to obtain the access to all features on Wynlife website.
Please follow the instructions below for installation.


Step 1: Confirm Your Operating System
Make sure Mozilla Firefox is running with Windows operating system.
Step 2: Install IE Tab add-ons
1.Open Mozilla Firefox browser and go to Add-ons for Firefox website: https://addons.mozilla.org/en-US/firefox/
2.Search for Add-ons IE Tab or Enter https://addons.mozilla.org/en-US/firefox/addon/1419 to install add-ons.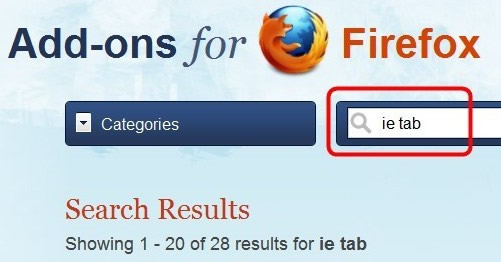 3. Click Add to Firefox (Windows).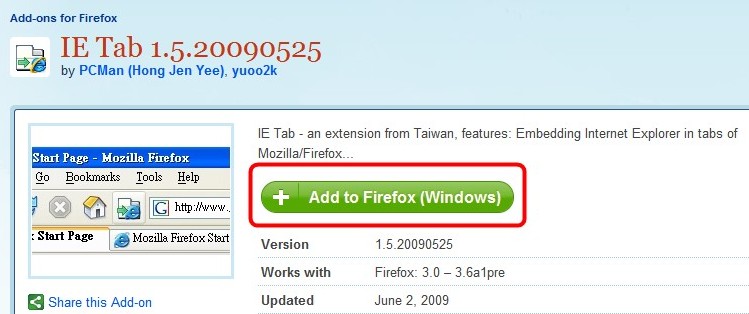 4. Click Install Now.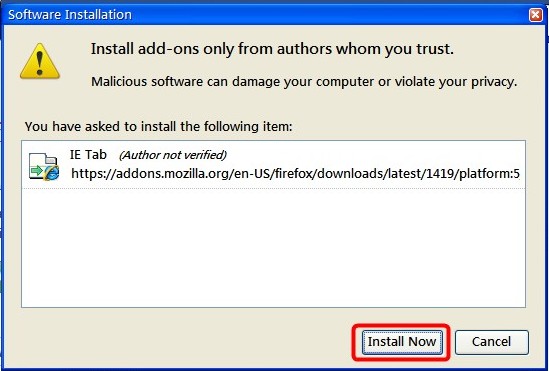 5.Click Restart Firefox.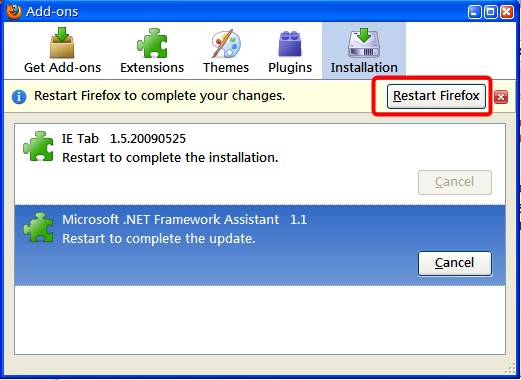 Step 3: Add

Wynlife

Member Center Web Address
1.
Choose

Options

.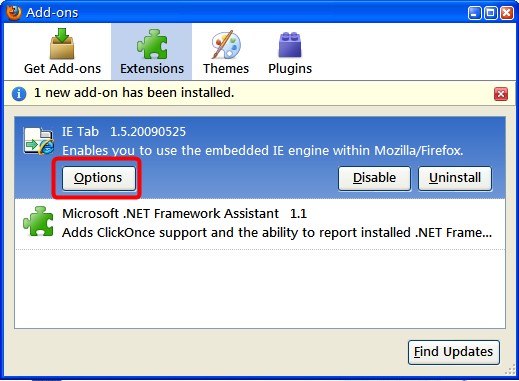 2. Enter http://vip.wynlife.com/ and select Add.
3. After the address is displayed under the Site Filter list, select OK.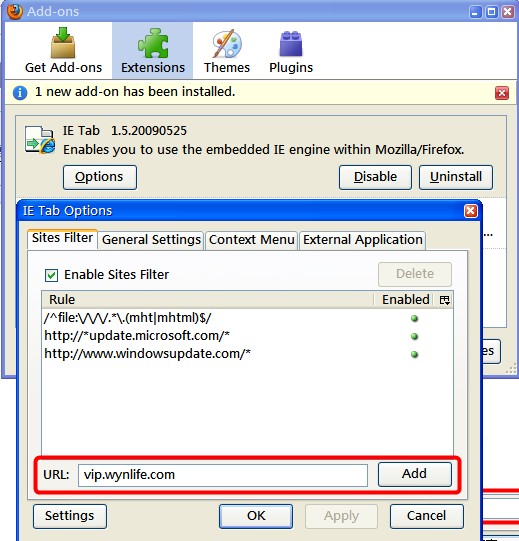 Step 4: Complete Installation
After the installation is completed, an IE icon will be displayed on the bottom right-hand corner of the Firefox browser window when you go to the Member Center login webpage. You now have the access to all functions in Wynlife Member Center using Mozilla Firefox.